Easiest Way to Prepare Tasty All The Spices Tea Loaf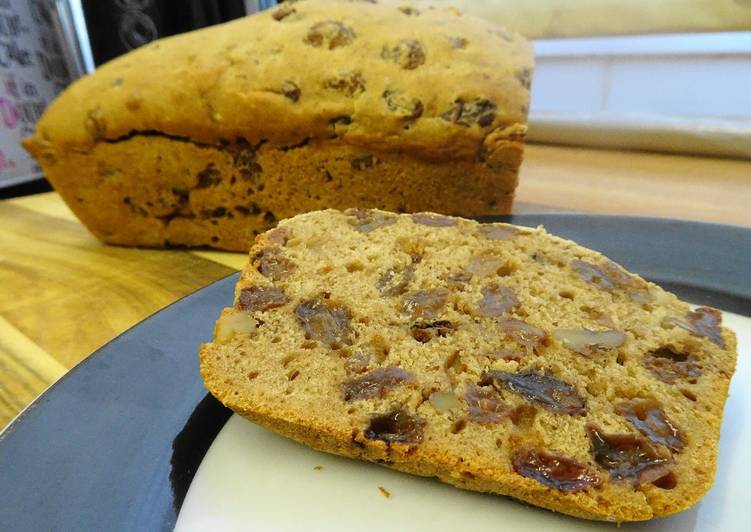 All The Spices Tea Loaf.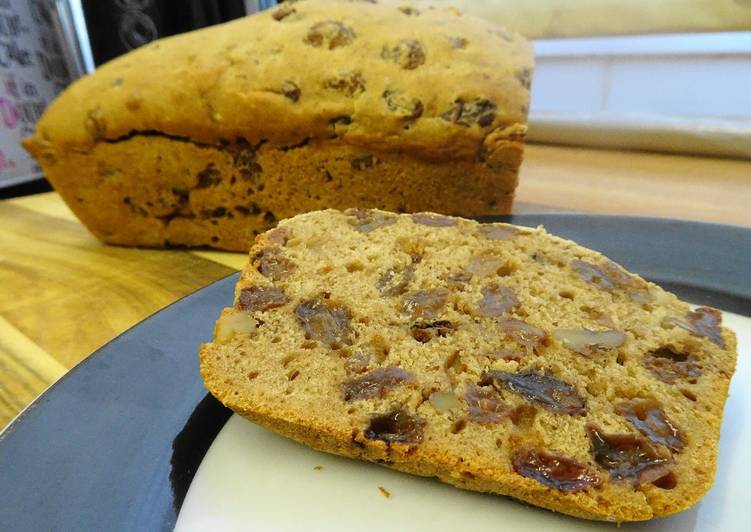 You can have All The Spices Tea Loaf using 10 ingredients and 7 steps. Here is how you cook that.
Ingredients of All The Spices Tea Loaf
Prepare of sultanas.
It's of hot strong tea.
It's of self raising flour.
You need of chopped walnuts.
It's of cinnamon.
You need of ground ginger.
Prepare of ground allspice.
Prepare of ground cloves.
Prepare of jaggery.
It's of large egg, beaten.
All The Spices Tea Loaf step by step
Pre-heat your oven to 180 C / Gas 4. Lightly grease a loaf tin..
Cover the sultanas with the hot tea. Leave to steep for at least 1 hour, preferably 2 to 3 hours..
In a large bowl sift in the flour. Add all the spices, grate in the jaggery and add the walnuts. Give all this a good stir so that it's well combined..
Add the tea/sultana mix into the flour mixture and, using a spatula, fold it all in being careful not to over stir. Finally, add in the egg and fold that in so that it's fully incorporated..
Pour the mixture into the loaf tin and spread evenly using your spatula. Pop it into until a skewer comes out clean when poked into the middle when done, about 1 hour..
Remove from the oven, let it stand for 10 minutes and then remove from the tin and let it cool on a wire rack..
Store in an air tight container for 3 to 4 days. I bet it won't hang around that long though!.
(Visited 1 times, 1 visits today)