Recipe: Perfect Prawn and New Potato Stew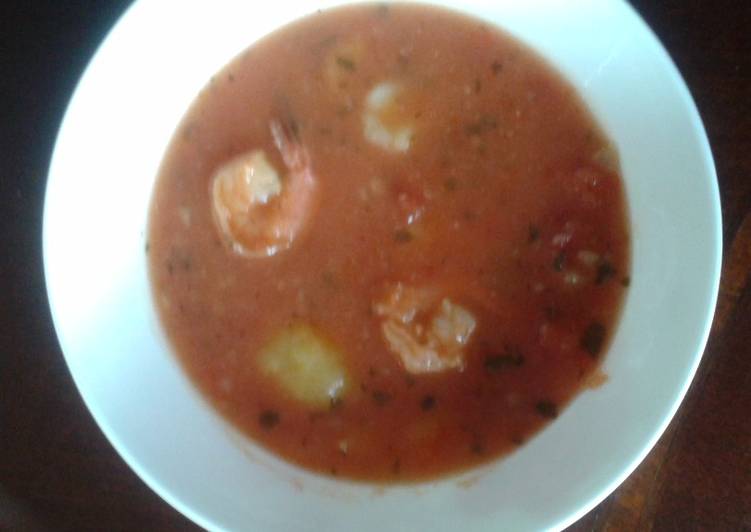 Prawn and New Potato Stew.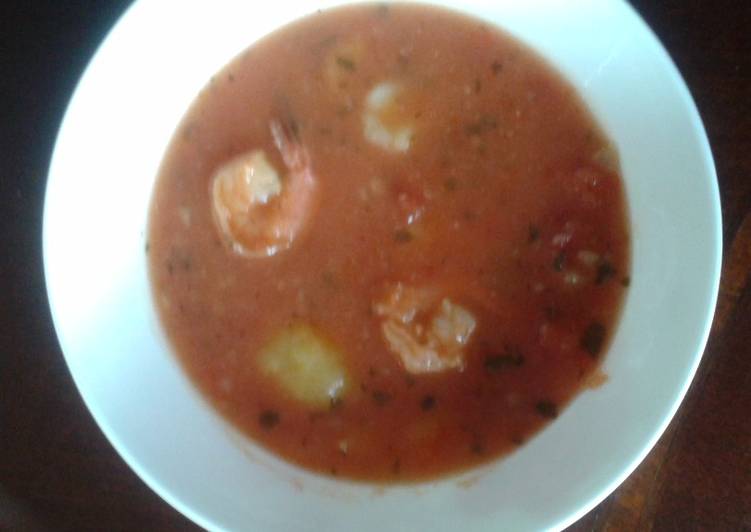 You can cook Prawn and New Potato Stew using 7 ingredients and 6 steps. Here is how you achieve that.
Ingredients of Prawn and New Potato Stew
You need 675 g of small new potatoes, scrubbed (1.5 lb).
You need 1 clove of garlic.
Prepare 15 g of fresh cilantro/coriander (0.5 oz or 1/2 cup).
It's 300 g of cooked peeled prawns/shrimp (11 oz), thawed and drained if frozen.
It's 15 ml of olive oil (1 Tbsp).
You need 400 g of chopped tomatoes (14 oz can).
It's 1 of dried red chilli, crumbled.
Prawn and New Potato Stew instructions
Cook the new potatoes in lightly salted, boiling water for 15 minutes, until tender. Drain and return to the pan..
Meanwhile, finely chop the cilantro and crumble the dried chilli..
Heat the oil in a pan and fry the garlic for I minute. Pour in the chopped tomatoes..
Add the chilli, coriander, and 90ml/6tbsp water to the pan. Bring to a boil, reduce the heat, cover and simmer gently for 5 minutes..
Stir in the prawns and the cooked new potatoes and heat briefly until they are warmed through. Be careful not to overcook the prawns or they will quickly shrivel, becoming tough and tasteless. for.
Spoon the stew into shallow bowls and serve sprinkled with the remaining coriander, torn into pieces. Serve with bread and salad, or steamed seasonal vegetables..
(Visited 1 times, 1 visits today)