Recipe: Yummy Warm Chickpea Salad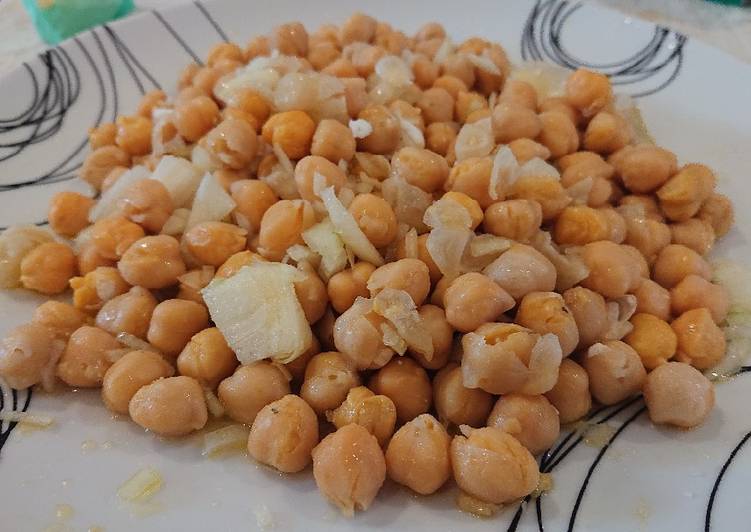 Warm Chickpea Salad. Heat olive oil in a skillet over medium heat. Using ginger in this chickpea salad recipe is a nice change from the garlic we usually use, and it has lots of nutritional value as well. It is anti-inflammatory, which can help arthritis sufferers.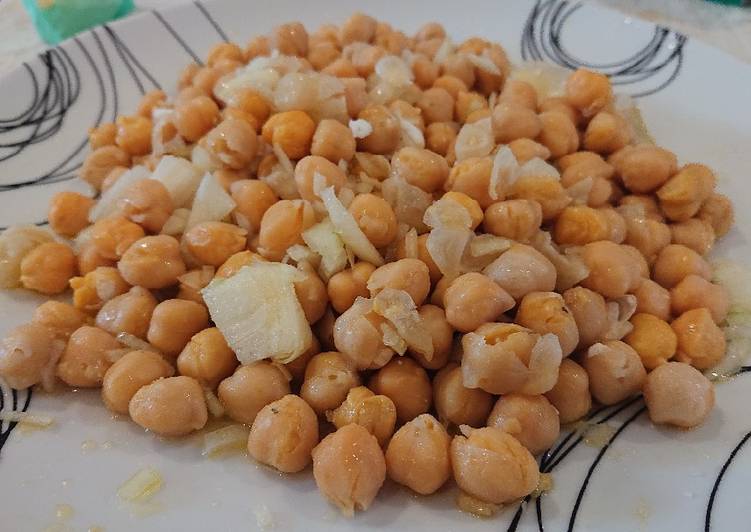 Everything is rounded out with a warmly spiced lemon dressing that makes me feel all warm and cozy. This Warm Chickpea Salad is great on its own as an appetizer, or as a side dish with meat or fish. I have even used it as a sauce for spaghetti, and as a topper for toasted whole-wheat baguette slices. You can have Warm Chickpea Salad using 7 ingredients and 6 steps. Here is how you cook it.
Ingredients of Warm Chickpea Salad
Prepare 250 g of per person of cooked chickpeas.
You need 1 of whole egg per person.
Prepare to taste of Salt.
Prepare to taste of White wine vinegar.
You need to taste of Olive oil.
Prepare 1 of small onion per person, peeled and chopped.
Prepare 1 of salt cod portion per person.
Balilah is a warm chickpea salad that you can confidently serve as a whole main meal. I can actually eat a lot of it without getting tired of it ???? You can also put the warm chickpea salad in small bowls and serve it next to hummus, baba ghanoush, falafel and co. Recipe for Balilah Warm Chickpea Salad Roasted chickpea salad is a vegetarian's dream meal! This salad recipe makes a fantastic main or side dish, and the protein and fiber will leave you feeling full and satisfied.
Warm Chickpea Salad instructions
Bring water to boiling point in a saucepan..
Add the salt cod which has previously been soaked in water to remove the salt and add the egg to the water..
Boil for about 10 minutes then add the chickpeas and cook for a further 4-5 minutes..
Drain well once done, I used a colander. Peel the eggs and set aside along with the cooked salt cod..
Next add the chickpeas to a plate and season with olive oil, vinegar and salt as per taste..
Add the onion and mix everything together well. Eat with the egg and salt cod..
This salad recipe makes a fantastic main or side dish, and the protein and fiber will leave you feeling full and satisfied. Fresh cherries add a meaty bite and tart-sweet flavor to Warm Brown Rice and Chickpea Salad with Cherries and Goat Cheese. Make salad: In a large bowl, toss together chickpeas, cucumber, bell pepper, red onion, olives, and feta. Make vinaigrette: In a jar fitted with a lid, combine olive. A few ribs celery and leafy tops, chopped Warm Butternut and Chickpea Salad with Tahini Dressing Adapted from Orangette, who adapted it from Casa Moro.
(Visited 3 times, 1 visits today)