Recipe: Perfect White Chili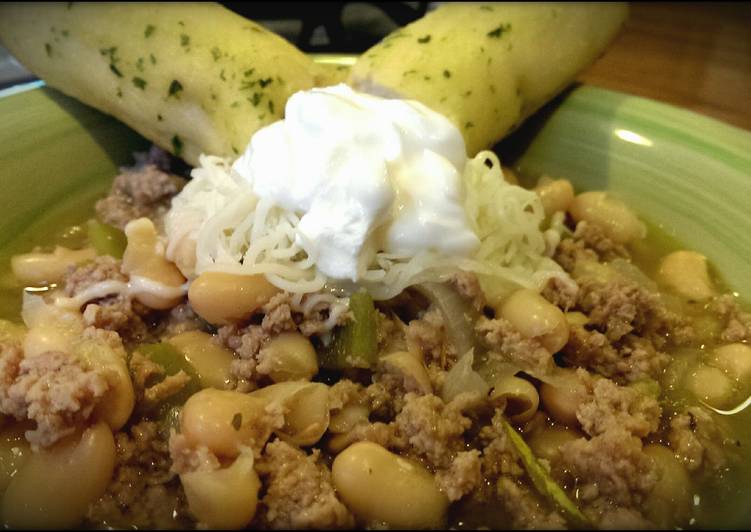 White Chili. A watery, chock-full-of-onions, overly spicy dish. Made again with the following modifications? Sort beans and rinse with cold water.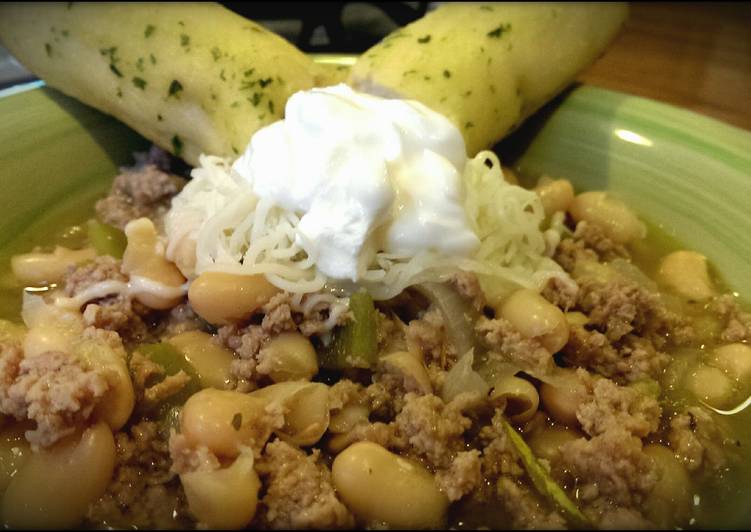 By bd.weld Heat the oil in large pot or Dutch oven over moderate heat. In a large saucepan, saute the chicken, onion and garlic powder in oil until chicken is no longer pink. Add the beans, broth, chiles and seasonings. You can cook White Chili using 10 ingredients and 4 steps. Here is how you achieve it.
Ingredients of White Chili
You need 1 tbsp of Canola Oil.
You need 1 1/2 cup of Chopped Onion.
You need 2 of 4oz. Cans Chopped Green Chiles.
You need 1 tsp of Dried Oregano.
Prepare 1 tsp of Ground Cumin.
It's 1/4 tsp of Cayenne Pepper.
Prepare 3 of 15oz. Cans Great Northern Beans (rinsed).
You need 4 cup of Chicken Broth.
You need 4 cup of Diced, Cooked Skinnless Turkey or Chicken.
Prepare 2 tbsp of Cider Vinegar.
I got the best white chicken chili recipe from my sister-in-law, who made a big batch and served a crowd one night. It's easy and quick, which is helpful since I'm a college student. White chili is made with white beans, chicken (sometimes pork), and mild green chiles. (That said, if you must, must have scorching heat in your chili, there are ways to do that while still keeping the chili white. Read through the comments for some ideas.) How to make white chicken chili.
White Chili step by step
Heat oil in a large pot or Dutch oven over medium-high heat. Add onion; cook, stirring occasionally, until softened, about 5 minutes..
Stir in chiles, oregano, cumin and cayenne. Cook, stirring occasionally, for 5 minutes..
Stir in beans and broth; bring to a simmer. Cook, stirring occasionally, for 20 minutes..
Add turkey (or chicken) and vinegar; cook for 5 minutes more. Serve!.
Some white chili is soupy and creamy, with chunks of chickens and beans. Some white chili is vegetarian, without an ounce of chicken in sight. Other white chili, like the one I make, is more of a bean-centered delight—simple, warm, hearty, and filling, with plenty of flavor to spare. In a Dutch oven over medium heat, cook chicken and onion in oil until lightly browned. Stir in the broth, chiles, cumin, oregano and cayenne; bring to a boil.
(Visited 2 times, 1 visits today)